Haven't posted in a while. I've been playing on MySpace recently instead. I've reconnected with some friends I haven't seen in years, but posting to this blog has been bumped down on my list of priorities.
- Still have my braces. Hopefully they will be off by the end of the year.
- Still being overworked and underappreciated at my job.
- Still knitting, though not as much as I would like. I've made gifts (sorry, no pictures) and socks:
and socks in progress: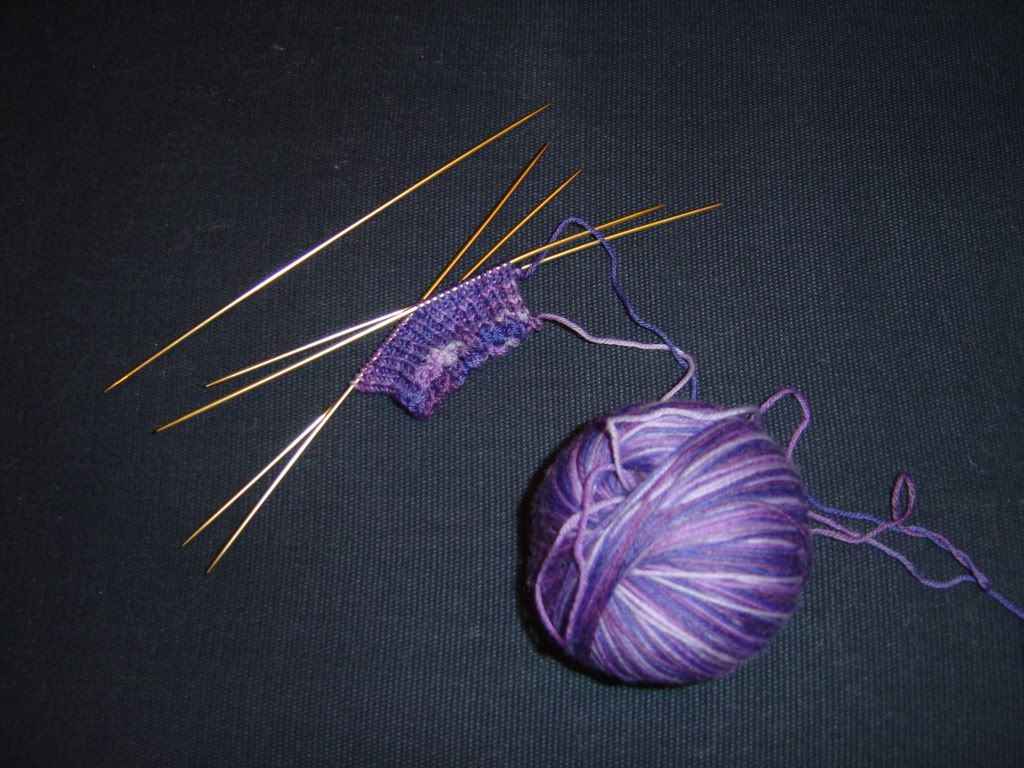 - Also, I'm exhausted, physically and emotionally, which usually happens this time of year. I'm not a winter person.